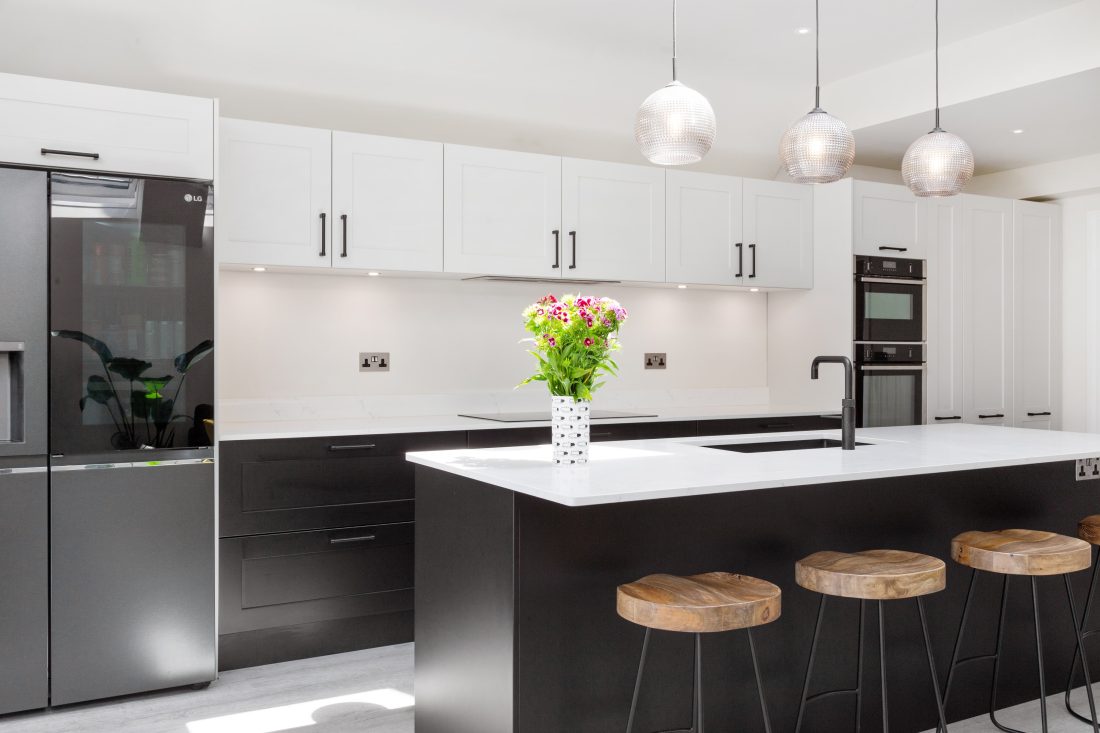 Factors to Consider When Buying a New Kitchen
Creating a Timeless, Quality Kitchen That Will Stand the Test of Time
Buying a new kitchen is a minefield with so many choices available today. However, the main things to consider when embarking on a kitchen project are longevity, quality and functionality. The kitchen is the heart of the home, so you'll want it to stand the test of time and work flawlessly for your lifestyle. Often the difference between a bespoke, quality kitchen and a less expensive off-the-shelf option is minimal in terms of cost, but massive in terms of guarantees, design and long-term viability.
At Kitchen Coordination, we provide beautiful, bespoke kitchens built to withstand the test of time. They come with a 10-year warranty as standard and are designed for optimal functionality. Our exceptional service and expertise will guide you through the process to create your dream kitchen within your budget.
Focus on Quality and Durability
The number one factor when choosing a new kitchen should be quality. You want cabinets, surfaces and fittings that are built to endure years of heavy use and still look good. Long warranties are also a key factor to look out for. The style certainly plays a huge part in choosing a new kitchen. Opting for features such as unique veneers, beautiful vibrant lacquers, ceramic or glass door fronts will create a kitchen that is simply beautiful and will stand the test of time.
Seek Out Bespoke Design Services
Rather than settling for an off-the-shelf design, seek out suppliers that offer a bespoke service. This allows them to tailor the layout, storage solutions and styling details to perfectly suit your space, needs and taste. Custom-built kitchens make the most of every inch; clever storage transforms even small kitchens into highly functional spaces. With made-to-measure, you get exactly what you need – no more, no less.
Functionality and Workflow Should Be Key
A kitchen has to function flawlessly to be considered a success. Your designer should focus on workflow, ergonomics and safety. Think about how you use your current kitchen and how a new design can upgrade functionality. Superior use of space, user-friendly work triangles, sufficient counter space and storage, top appliances and glare-free task lighting all maximize usability. Discuss any accessibility requirements as well.
Invest in Specialist Kitchen Designers
Kitchen design is complex, requiring knowledge of architecture, interiors, lighting, plumbing, electrics, and more. Investing in specialist kitchen designers rather than general contractors ensures your kitchen is perfectly planned and installed. Experienced kitchen designers understand how to create spaces that aren't just beautiful but also highly practical, integrating your must-have features seamlessly.
Choose a Provider that Offers Exceptional Service
From planning and design to supply and fitting, first-class customer service makes a big difference in your kitchen experience. Look for transparent pricing, regular site visits during installation, responsive communication and a desire to meet your needs. Top kitchen companies have years of experience to share and provide a single point of contact from concept to completion.
At Kitchen Coordination, our exclusive focus on kitchens means we offer unrivalled expertise in designing stunning, functional spaces. Our team will get to know your specific requirements and style preferences to craft a kitchen that perfectly suits your brief. With made-to-measure cabinetry and a comprehensive installation service, we create kitchens that truly stand the test of time and add value to your home.
Want to bring your dream kitchen vision to life? Get in touch with our friendly team today and take the first step towards a kitchen that exceeds your needs for decades to come.
If you're looking for a new kitchen for yourself or wish to talk to our friendly team about your ideas, you can book your design consultation today by calling 020 8958 6262.